Help Clean Up Our Indian River Lagoon!
Comments Off

on Help Clean Up Our Indian River Lagoon!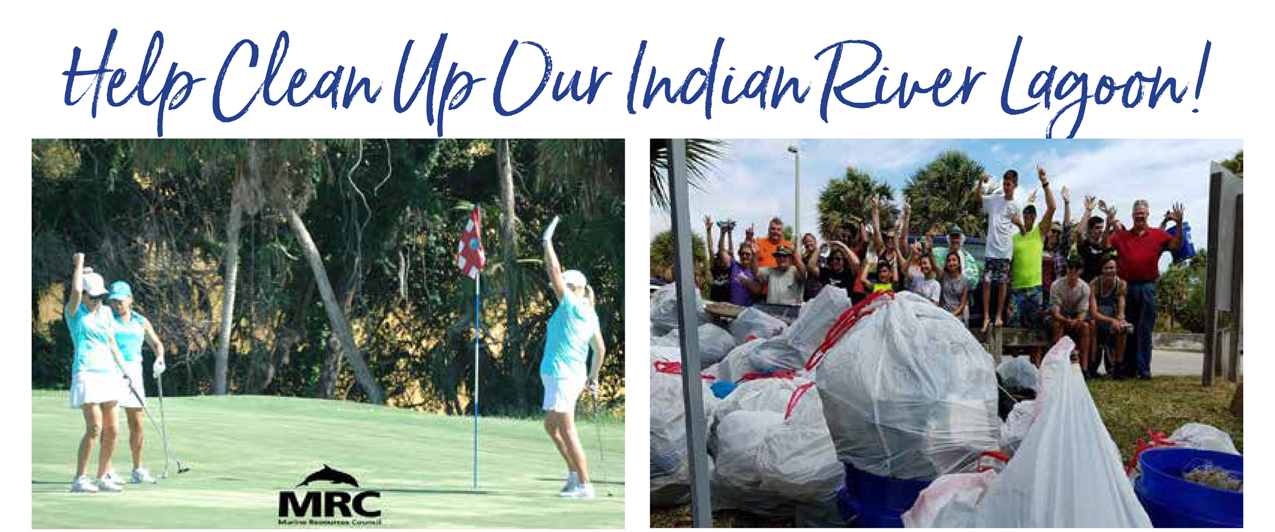 Nearly four decades ago, in 1983, a group of Florida Institute of Technology professors facing the Indian River Lagoon convened to determine what was needed to reverse the negative impacts facing the Indian River Lagoon.
The group made a decision to create a 501 C (3) non-profit devoted to protecting and restoring the waterway. It was this initiative that led to the founding of what is now known as the MRC (Marine Resources Council).
Governed by a diverse group of Board of Directors and advised by a dedicated collaboration of scientists, the MRC, headquartered at the Ted Moorhead Lagoon House, located at 3275 Dixie Hwy NE in Palm Bay, now celebrates 30 years this fall of engaging the coastal community in restoration, education, and citizen science.
"The Indian River Lagoon is important to our community not only for its beauty and splendor, but for the economic value it provides; nearly $7 billion to our region in jobs, fisheries, and enhanced property values. Our community loves the lagoon and the MRC gives them a chance to get involved in helping it," said Leesa Souto, Executive Director.
After purchasing the first conservation buffer lands along the lagoon back in the late 80's in an effort to protect the wetlands the staff and volunteers continue to manage these lands and more.
"The MRC engages the community in every aspect for numerous missions here in Brevard," Souto added. From the national award winning volunteer water quality monitoring program, "Lagoon Watch," to collecting muck, measuring ground water
pollution, restoring shorelines, building rain barrels, watching for whales, educating youth, and capturing aerial imagery the MRC provides opportunities for citizens of all ages to help protect and preserve our important natural resources on the Space Coast.
Activities supporting the MRC in the next few months includes a national initiative, "The International Coastal Clean-Up." Communities worldwide will come together for the common goal of collecting and documenting trash found along their area coastlines.
On Saturday, September 19th, from 8 a.m. to noon in collaboration with local chapters of Ocean Conservancy and Keep Brevard Beautiful the MRC will coordinate three clean-ups with locations at:
Melbourne Causeway at Kiwanis Park/ Geiger Point
Eau Gallie Causeway & Boat Ramp
Pineda Causeway & POW/MIA Park
On Saturday, October 10th, from 7 a.m. – 9 a.m. the second annual Save the Lagoon Charity Golf Tournament will be held at Aquarina County Club in Melbourne Beach.