The King Center's Janicki to Retire After 33 Years
Comments Off

on The King Center's Janicki to Retire After 33 Years
As Executive Director - King Center for the Performing Arts Center Gets Fresh New Design Upgrades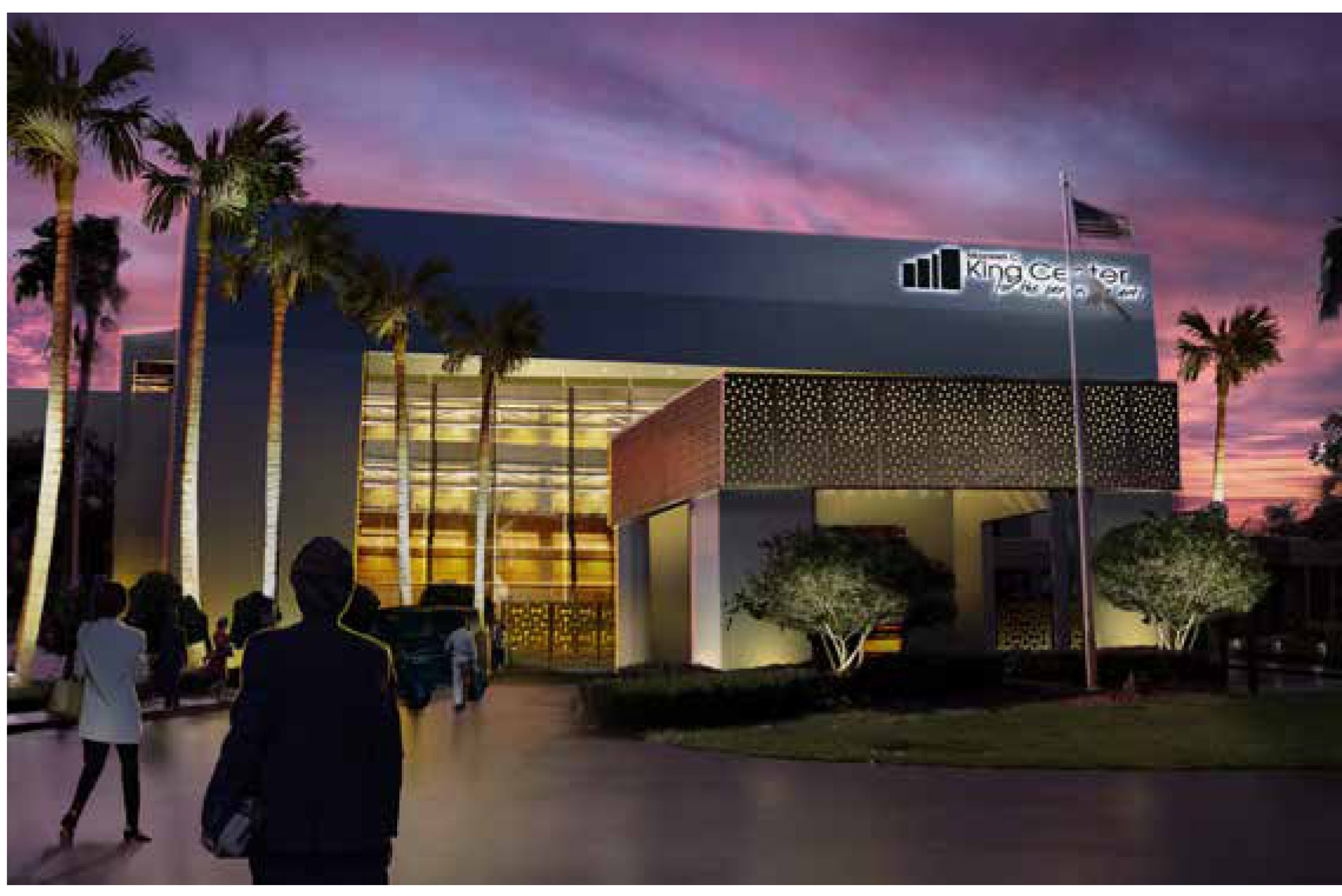 For more than three decades, the Maxwell C. King Center has been Brevard's most prominent gathering place for the arts, showcasing performances by internationally acclaimed talent like Aretha Franklin, David Copperfield and Bob Hope to name a few.
Steve Janicki, its only executive director has led the charge overseeing the venues operations since 1988. This May he will say good-bye.
"Steve has always been at the top of his class and he is a real gem who is loved by everyone. It just won't be the same around here," expressed Darcia Jones Francey, who has served on the King Center's Board of Directors for the past eight years.
"It will be hard to find someone as engaged and motivated to fi ll his shoes. He has been the pulse of our cultural arts community, always greeting employees, volunteers and patrons with a smile."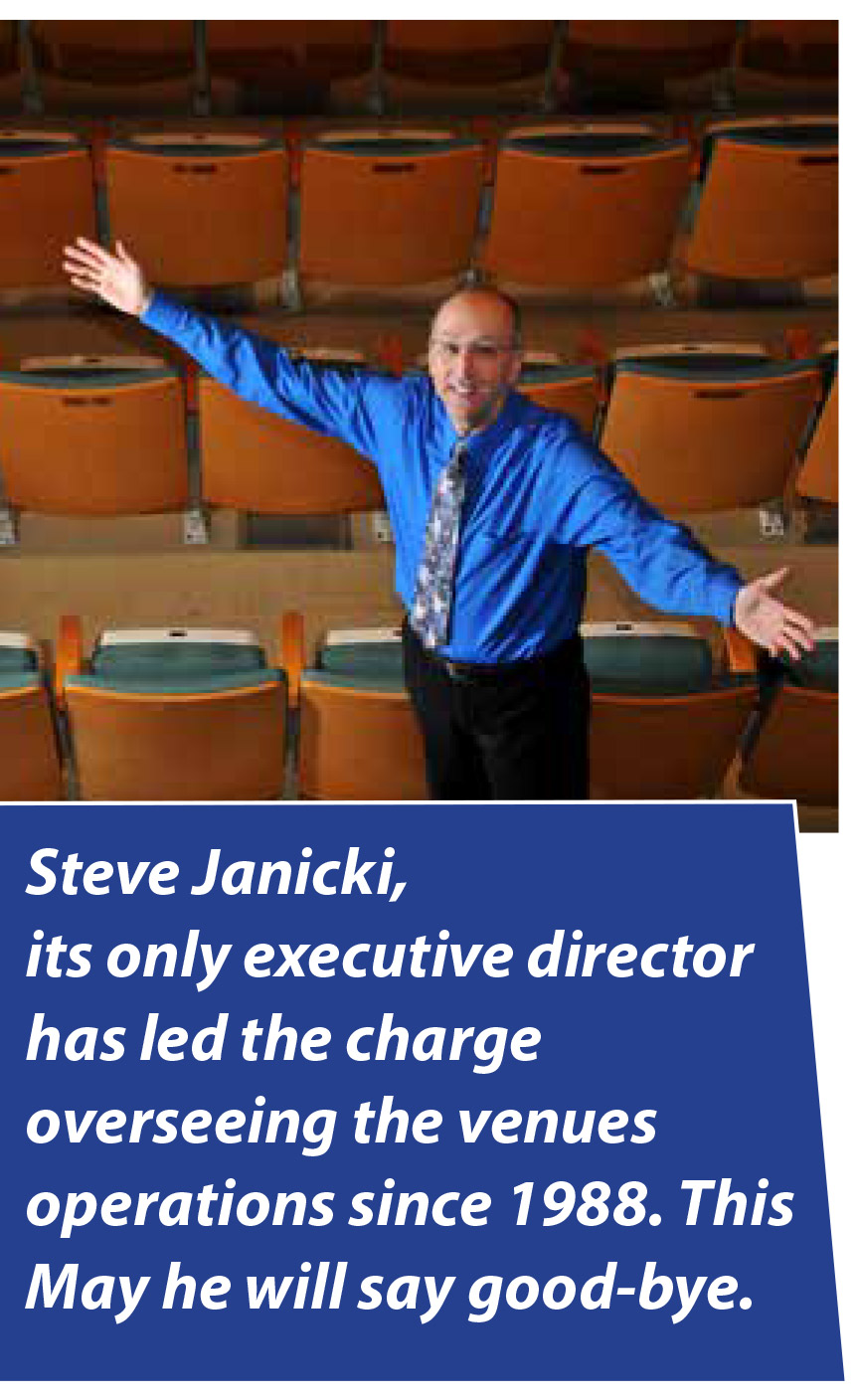 Janicki will retire after spending his final year overseeing the largest renovation project in the buildings 33-year history.
The just completed replacement of a $1.7 million AC system that will cool the main stage area is the first of the Phase I project, Keeping the King Center Cool initiative.
In recognition of the $1 million contribution by L3Harris Technologies, the center will rename its main theatre the L3 Harris Technologies Theatre.
Other upgrades include a makeover of the Crown Club VIP room, with a new contemporary design that includes new furniture, acoustic sound accommodations and an exquisite new bar and buffet, Janicki said.
"One of the biggest changes we've added is our new security vestibule, which will enable the streamlining of bag checking and free up space in the lobby."
In the main lobby, a new founders' wall was built in honor of Dr. Maxwell C. King. It boasts brushed nickel finishes with raised lettering, and features high-end shelving where many of his accolades are displayed.
A new point-of-sale system has been implemented at both the main lobby and crown club.
New carpeting throughout the main entrance and exterior paint round out the list of Phase I projects Jones-France described as giving the area a "fresh, new sophisticated new look."
Janicki said he is thankful for the fantastic board members, employees and volunteers that have trusted him to build the business.
"I couldn't be more excited about the current renovations and look forward to seeing what the next decade brings for the King Center. Phase II will include upgrades to the restrooms, with the addition of a second, as well as improvements to the rooftop terrace," said Janicki.
"I will miss the shows, seeing our loyal patrons and, of course, my staff and volunteers. Enhancing the quality of life here in Brevard is what the King Center has been all about for years. I could go on and on about this but for anyone to really understand the caliber of entertainment we present, they must see it for themselves."